Door Hangers La Mesa – Direct To Door Marketing La Mesa
La Mesa is one of the best places to live not only in the east county but all of San Diego County. Due to the beautiful nature of El Cajon business is going to be competitive Door hanger marketing in La Mesa is a great way to get your business noticed. Door hangers are a cost-effective way to reach potential customers and generate leads.
Door hangers can be customized to your business and target market. Door hanger marketing is a great way to promote special offers, events, or new products and services.
Door hangers are an eye-catching way to promote your business and stand out from the competition. Contact Direct To Door Marketing today to learn more about door hanger marketing in La Mesa.

Door Hanger Distribution La Mesa – Flyer Delivery Service La Mesa
Direct To Door Marketing La Mesa is a door hanger distribution service that can help you with your door hangers and flyer marketing. Our canvassers are some of the best in the business and all of our canvassers have worked for us for many years and go through extensive training so that they can provide door hanger and flyer delivery in a timely and quick fashion.
Flyer marketing is also an option you will want to consider. Flyer marketing is much like door hangers but with much more space to offer your message or deal. We offer many different colors and qualities of card stock for your flyer marketing campaign.
Direct To Door Marketing La Mesa can meet your needs no matter what type of timeline you are up against or whatever type of budget you may have. San Diego can be a beautiful serene place to live but the competition in business can be intense, to say the least.
Make an impact with our flyer marketing campaigns without investing too much upfront. We can get you entry into the marketplace for a very fair value. Call us today to get started on your door hanger or flyer marketing campaign!

GPS Tracked Door Hangers – GPS Tracked Flyer Distribution La Mesa
GPS Tracked Door Hangers are a new and innovative way to marketing that is only offered by Direct To Door Marketing. This state-of-the-art technology not only allows us to know exactly where your door hangers were distributed but also provides valuable data that can be used to improve future marketing campaigns.
GPS Tracking also offers a level of protection for your investment, as it ensures that your door hangers will be delivered to the areas you have targeted. With this GPS Tracked Door Hanger campaign, you can be sure that your marketing dollars are being well spent and that you will see amazing results!

Political Door Hangers La Mesa – Political Fundraising Door Hangers La Mesa
If you're planning on running for political office in San Diego County, you'll need to have a lot of money behind you to have any chance of winning. Political campaigns are expensive, and without a large war chest funded by donations or your own personal wealth, it'll be tough to get ahead.
Direct To Door Marketing La Mesa has extensive knowledge and experience helping people get elected in tough races across the county. We're the industry leader when it comes to providing amazing quality Political Fundraising Door Hangers La Mesa services. Every election cycle, we help candidates retain their seats with our door hanger marketing service.
If you have questions or concerns about our process, please call us today and speak to one of our Political Fundraising Door Hangers La Mesa experts. We'll be happy to answer any questions you have and set your campaign on the path to success. Be sure to mention you found us online for a special introductory offer. Thanks again for considering Direct To Door Marketing.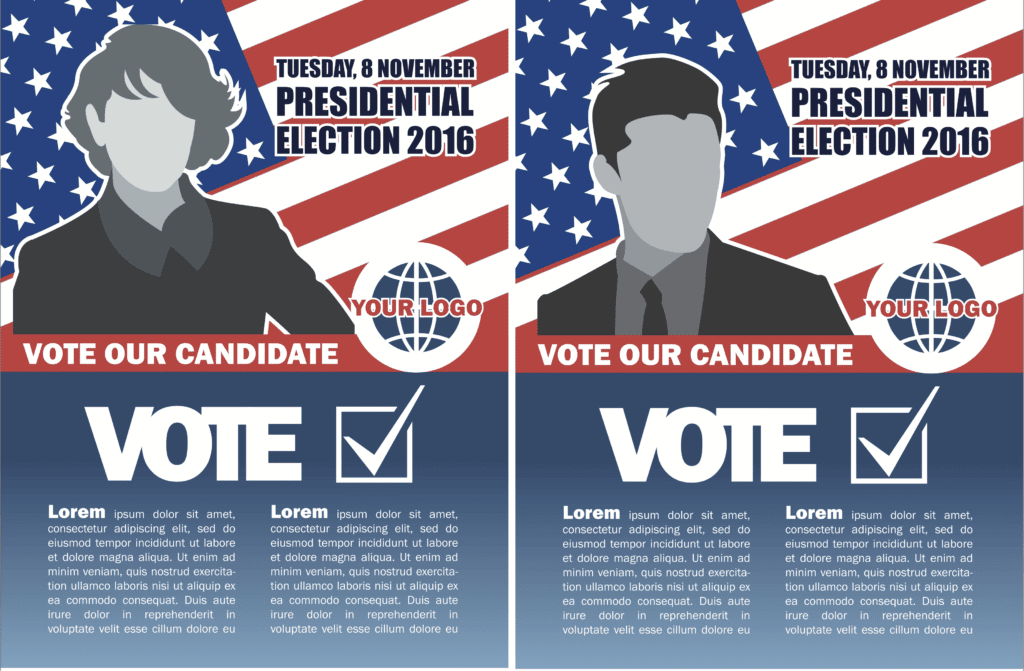 Cheap Advertising La Mesa – Door To Door Flyer Delivery La Mesa
Cheap Advertising La Mesa is a company that offers some of the lowest-cost advertising in San Diego county. They have plans that will work with any size budget and show healthy returns. Cheap Advertising La Mesa wants its customers to know that using its service will give them the best chance to get a sizeable return on their investment.
Cheap Advertising La Mesa makes sure that every single door hanger or flyer they put out is seen by the desired target. Cheap Advertising La Mesa will always go out of its way to make sure you get the leads you need. We value our customers and will do whatever is required to give you a healthy ROI and make sure you are happy with the results of your campaign.
Direct To Door Marketing INC is the honest and reliable choice for cheap advertising. Our campaigns are also proven to help you better understand the needs and wants of your customer base. Direct To Door Marketing only uses the highest quality materials when we construct your door hanger or flyer marketing campaign.
We give you the option to easily select top-notch quality cardstock with matte, gloss, or high-gloss UV coating. We also feature hundreds of different fonts for you to choose from.
Door Hanger Marketing Experts – The Direct To Door Marketing Promise
One of the most common questions we hear from our door hanger customers from across the US every single day is what separates our company from the competition. The answer is very simple. Direct To Door Marketing San Diego cares immensely about each and every customer we receive.
We also care about the outcome of your campaign. Although we are a marketing company outside of this website, we sustain off of referrals from our very happy customer base.
Once we have completely satisfied you with our door hanger and flyer marketing campaigns it is our hope that you will share our information with other business owners and other folks who could utilize our services as well. Thanks again for your time, your business and most of all your trust.
Free Estimates 866-643-4037
info@doorhangerswork.com
18034 Ventura Blvd., Suite 274
Encino, CA 91316