Door Hangers Temecula – Direct To Door Marketing Temecula
Are you a business owner in the Murrieta or Temecula area? If so, you may be looking for ways to reach the many new residents who are moving into the area. One cost-effective way to do this is with a Door To Door Marketing campaign. Direct To Door Marketing has been providing Temecula residents and businesses with quality door hangers for upwards of 30 years. Door To Door Marketing is an excellent way to introduce your business to potential customers in your target area. With Door To Door Marketing, you can control exactly where your marketing materials are distributed, ensuring that they reach the people who are most likely to be interested in your products or services. In addition, Door To Door Marketing is a great way to build relationships with potential customers. By taking the time to speak with them directly, you can create a good impression and develop a rapport that could lead to future business. So if you're looking for an effective way to reach the growing number of people moving into the Murrieta and Temecula areas, Door To Door Marketing is a great option to consider.

Door Hanger Marketing Temecula – Die-cut Door Hanger Temecula
Die-cut door hangers are a variation of the traditional die-cut door hanger with an arch cut that allows the die-cut area to remain attached to the piece. Die-cut door hangers are great because they can fit to any size door handle or door knob giving our canvassers the chance to fit it to any type of property they come in contact with. Die-cut door hangers are exceptionally effective and can provide you with an amazing design that will surely drive new sales and new business. Die-cut door hangers are a great way to promote your business. They are an eye-catching way to get your message across and are a great way to reach your target audience. Die-cut door hangers are an affordable way to promote your business and have proven that they work year after year. We can't wait to add you to our long list of clients who use us every single year to boost sales and gain market share. If you feel our line of die-cut door hangers don't give you enough space to convey your message properly you can utilize our flyer marketing campaigns. Flyers generally offer upwards of 4 times as much space as a traditional door hanger. Door flyers also leave a lot of room for graphic design as well. We will go over which type of campaign will work best for you. Thanks again for considering us for your die-cut door hanger needs. Contact Direct To Door Marketing for Die-Cut Door Hangers in Temecula today!

Door Hanger Design Temecula – Flyer Marketing Temecula
Flyer Marketing is one of the most important marketing tools available for businesses today. It's an essential way to reach new customers, and it's also an incredibly effective way to stay in touch with your existing customer base. Flyer marketing is an excellent way to promote special offers, new products, or even just to keep your name in front of potential customers. And when it comes to Flyer Marketing, nobody does it better than Direct To Door Marketing INC. We are the premier provider of Flyer Marketing in the City of Temecula, and we will do whatever it takes to provide you with a one-of-a-kind Flyer Marketing campaign. We are the honest and reliable provider of all things flyer and door hanger related, and we're dedicated to helping our customers succeed. We have been running flyer marketing campaigns since 1995 in Temecula and we know the city has gone through much change and continued to grow. We have tons of data from our previous campaigns that give us insight into the city and its target demographics. Contact us today to learn more about how we can help you take your business to the next level with Flyer Marketing.


Door Hanger Distributor Temecula – Door Hanger Distribution Temecula
Door hanger distribution is one of the most efficient and effective ways to reach your target market in Temecula, and Direct To Door Marketing INC has been setting the standard for Door Hanger Distribution in Temecula for close to 3 decades. Door hangers provide a personal touch that other forms of marketing simply can't match, and our door hanger distribution services are second to none. We'll work with you to develop a door hanger design that reflects your brand and message, and we'll ensure that your door hangers are distributed to households in your target market with our GPS Tracking. Our customers love the quality of our designs and the quality of materials we use for our die-cut door hangers. If you're looking for a proven way to drive up sales or launch a new product, Door Hanger Distribution from Direct To Door Marketing INC is the answer. Contact us today to learn more about our Door Hanger Distribution services.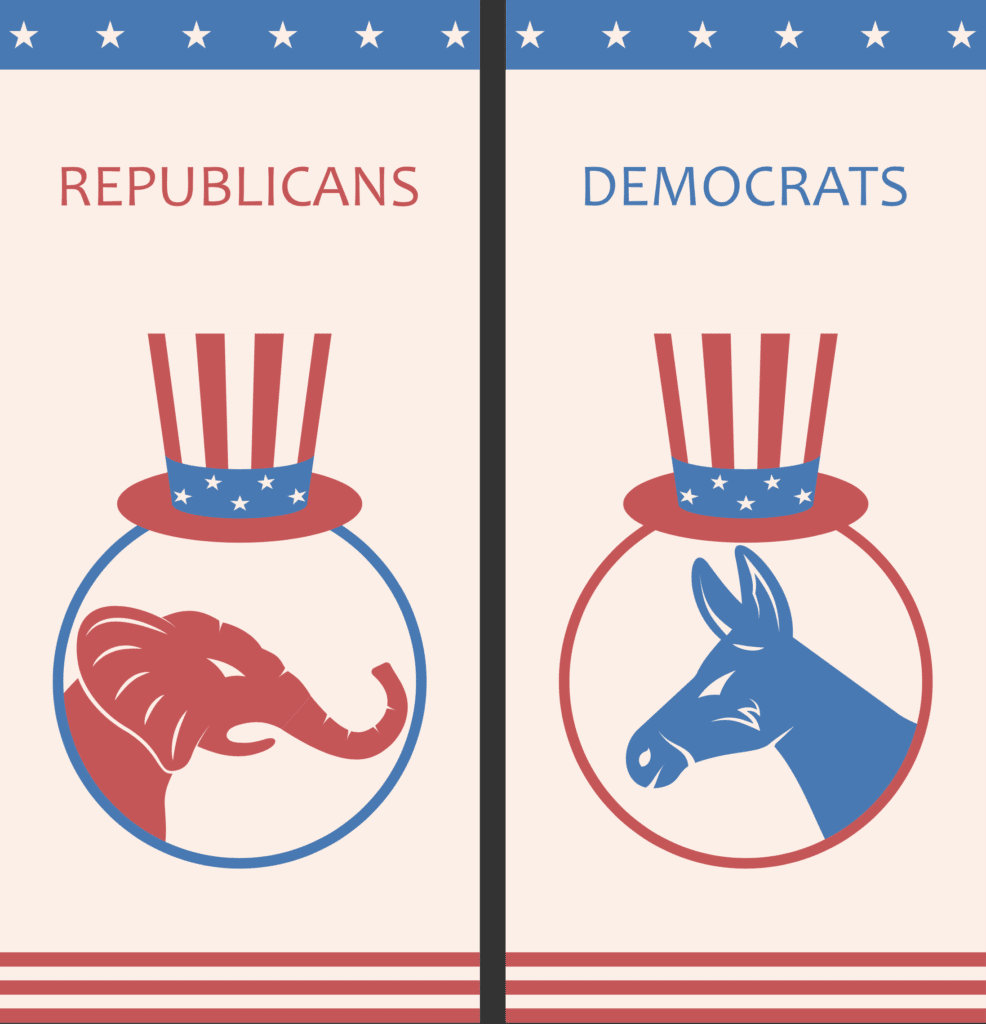 Political Door Hangers Temecula  – Political Fundraising Door Hangers Temecula
Political door hangers are one of the most effective ways to reach voters and get your message out. And, with Political Door Hangers from Direct To Door Marketing, you can be sure that your hangers will be of the highest quality and that they will be delivered directly to your target audience. We have a wide variety of sizes, styles, and colors to choose from, so you can create a hanger that perfectly reflects your campaign message. Plus, our Political Door Hangers are printed on both sides, so you can include even more information about your candidacy. And, with our experience in the door-hanger industry, we can help you design and print a hanger that will get noticed and get results. If you are serious about public service and getting elected or getting your ballot measure passed you need to work with an experienced company like ours. Our record speaks for itself we have been helping candidates since 1995 get elected and stay in their office. So don't wait any longer, contact Direct To Door Marketing today and let us help you win this election season!
Free Estimates 866-643-4037
18034 Ventura Blvd., Suite 274
Encino, CA 91316