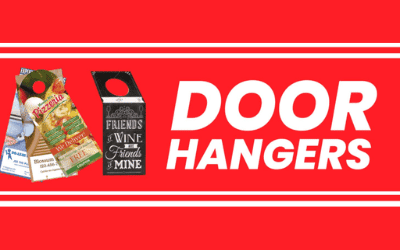 Join Direct To Door Marketing for Cheap Advertising in Broomfield
Today, the market is filled with brands offering similar services or products. As a result, it is getting difficult for businesses to spread awareness and generate new leads. Digital marketing has results but lacks the personal connection of door-to-door marketing.
Flyer marketing is an effective way to reach out to new customers. At Direct to Door Marketing INC, we offer high-quality materials and design to make your flyers stand out from the rest. Businesses often overlook the potential of flyers and door hangers. However, research shows that it is a highly-effective promotional technique for brands looking to target specific locations, neighborhoods, cities, etc. We operate on city statistics and the latest consumer analytics which helps to make a campaign customized. We can work around your schedule to meet any time limitations. Our 26 years of experience in flyer marketing allows us to use innovative methods to make sure you reach your goal.
Generate Support with Creative Political Advertising in Broomfield
Colorado is one of the most important states where each city is essential to generate support for the candidate. Winning an election from the state of Colorado or any of its cities isn't an easy task. Thus, you need the maximum support and funds if you need to make sure you win. Political door hangers in Broomfield are one of the most effective ways to connect with your potential voters. Door hangers have more shelf life than television or radio ads. They stay with the voters, encouraging them to think about you.
Throughout the years we are serving candidates from both the major parties and even third parties. Hence, we have a clear understanding of what works in a political campaign. Our marketing techniques would ensure that your message reaches the homes and neighborhoods that make the most sense for your campaign. This way you won't waste campaign dollars and focus on gaining the maximum support!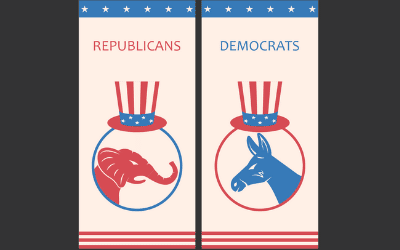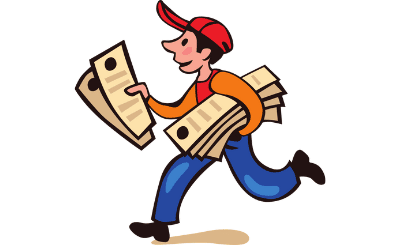 Door Hanger Distribution in Broomfield
Door hangers are very useful when you want to promote special events, new products, and services, or increase sales. You can print them on a variety of different materials which means you have a wide range of budgets. Our die-cut door hangers offer flexibility. You can customize them to fit any size of the doorknob or car.
Our award-winning design team is some of the most sought-after in the industry, today. We have the experience and expertise of the industry to help you make attractive door hangers that are impossible to ignore. Our door hangers come with GPS tracking ability which gives you complete control of the distribution of your marketing materials. We also provide image and video evidence to our customers to ensure the credibility of our distribution team.
Why Choose Us for Cheap Advertising in Broomfield?
Direct To Door Marketing INC does business a little differently than our peers. For many years we have dealt with many situations and seen the change in the market. Our team has the experience and expertise to help your business succeed. We have a presence in over eight major states and we are proud to offer promotional service to our clients. Our clientele includes political candidates, Fortune 500 companies, and local businesses. We always stay on top of the marketing game and provide assistance to our clients every step of the way.
Once you work with us, you would be amazed at your return on investment. We believe in honesty and no hidden cost. Currently, we have the biggest team of distributors in the country. Therefore, we can work with any budget ranging from 500 pieces of delivered door hangers all the way up to 5 million.
Let's work together to find the best possible way to market your business through flyer delivery service and door hanger delivery in Broomfield.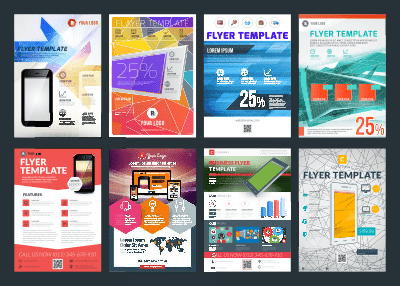 How to Get Started with Us?
If you want to start cheap advertising in Broomfield for your brand, follow these simple steps:
Call us and let us know about your requirements.
Once you decide if we are the right fit for you, you can go ahead and choose from our range of different services.
We give you a simple questionnaire and once you are done, we can get started with us!
It is that simple to reach out to us. So, pick up your phone and contact us for flyer marketing and political advertising in Broomfield.
18034 Ventura Blvd., Suite 274
Encino, CA 91316

HOW IT WORKS
GET A DELIVERY SOLUTION QUOTE
Please contact our team or complete the form below. A representative will contact you shortly.
Let's Talk
We'll chat about your business, how you use door to door marketing, and what you want to get out of it.
Choose Your Service
If we're the right fit, you'll choose the service agreement that works best for your organization.
Start Your Delivery Experience
Direct-to-Door Marketing would like to hear from you. If you have a general question please fill out the form and we'll usually get back to you within 15 minutes during business hours