Top Rated Flyer & Door Hanger Distribution in Colorado Springs
Using tangible promotional products, like flyers, door hangers, and likewise for marketing purposes creates a better, more long-lasting impression. That's why they still work wonders for business promotion and political campaigns. If you are searching for a trusted partner for printing and flyer marketing in Colorado Springs, look no further than Direct To Door Marketing.
We are the largest distribution company, offering cheap advertising to businesses, organizations, and political parties. If you want to reach a large group audience, we will help you get heard. From flyer distribution and door hanger delivery to political advertising in Colorado Springs, we cover all bases, enabling you to directly knock on the door of your target audience and pass on the message.
We Print & Distribute Political Door Hangers in Colorado Springs
Serving political parties, helping them with flyer marketing, and printing political door hangers for distribution have remained integral to our legacy as the industry leader. We have extended our help in several political campaigns over the years, providing the candidates with adequate support to reach each voter in the constituency. Our team is experienced and skilled in designing the perfect campaign marketing materials and distributing the same door-to-door.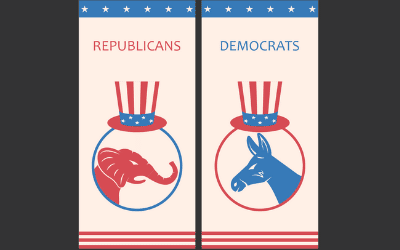 GPS Tracked Door Hanger Delivery Service
Direct To Door Marketing allows you to track your promotional efforts, especially in political advertising, with a GPS-tracked door hanger delivery service in Colorado Springs. We make sure that the marketing materials make their way into the homes of your intended customers or voters.
We are a one-stop shop for cheap advertising. Distribution is not the only thing we do. If you require our services, our graphic designing team can design and print the marketing materials as well. With Direct To Door Marketing by your side, your promotional campaign will be a sure success. Reach out to us today for quotes. Call: 866-643- 4037.

HOW IT WORKS
GET A DELIVERY SOLUTION QUOTE
Please contact our team or complete the form below. A representative will contact you shortly.
Let's Talk
We'll chat about your business, how you use door to door marketing, and what you want to get out of it.
Choose Your Service
If we're the right fit, you'll choose the service agreement that works best for your organization.
Start Your Delivery Experience
Direct-to-Door Marketing would like to hear from you. If you have a general question please fill out the form and we'll usually get back to you within 15 minutes during business hours