Frequently Asked Questions
About Flyers and Door Hangers Delivery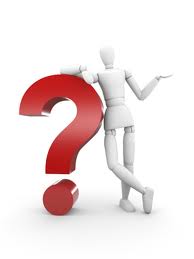 I don't have any experience creating door hangers or flyers?
No problem. This is a common hurdle that keeps small businesses from marketing their products or services. You do not have to be an expert. Our professional ad designers will assist you in creating your message to help you get the biggest impact. If you need help, simply call our office or click here.
What are the costs?
The cost varies depending on the term of your contract, whether you just want distribution or if you want us to assist you with printing your advertisement or both. The best way to get an exact cost is to call our office or simply fill-out a quote request. We will send you a quote via email based on the information you provide us on your needs.
Is there a minimum for Flyer or Door Hangers Delivery? (yes)

Yes, usually the smallest number of door hangers we will distribute is 5,000 in California.  Anywhere else in the country is based on location. Please call our office if you have any questions about the minimums in other areas.
How do you verify delivery of my ad?
We have a complete and thorough audit system. On the days of our deliveries, we drive the areas and spend the entire day checking the deliveries. Throughout the day we take digital pictures and/or video of your materials on the doors in the areas you chose. We also encourage our clients to drive the areas as well. Direct to Door does not provide data loggers for GPS units and we do not keep any data. We provide GPS maps, digital pictures and if available short videos. Our supervisors usually take as many digital pictures as possible throughout the day, but there will not be a picture for every door. Video is not available in all areas and we require you to request in writing (via email) at least 5 days in advance so we can accommodate your request.  If video is available we will notify you before we start your distribution.
Digital Pictures (Time Stamps)
All pictures are time stamped and date stamped. However, the times and or dates stamped on these pictures are not indicative of how many hours were spent distributing your advertisements .  The pictures are meant to show the customer that their advertisements were indeed the ones being distributed door to door. Our supervisors usually spend a few hours a day on taking pictures even though in most cases they are working 8 hours or more.
How Many Pictures Should I Expect
There is NO set number of pictures that we take.  However, in most cases we will send you more pictures than you care to look at.
What if I am not happy with the results? Door hangers have proven to be very successful for many, many companies nationwide; however, we cannot guarantee that it will work for each and every business. Advertising is an investment and each business owner or manager has to make their best decisions on what will work for their particular business.
If our product is tried and the results are not deemed as successful, we will work with that client and try and determine if there was a flaw in their message and what could be done different to get the results.
Don't Be Fooled…
Be wary of inordinately low rates! There are inherent costs surrounding reliable and credible distribution services. The logistics of the distribution process are very time consuming and takes a considerable amount of manpower to be completed properly.
Ask questions if the quote you receive is very low.
Ask for referrals or ask to speak to a current customer.
Sometimes when you try to save a few dollars it is really costing you hundreds or even thousands of dollars. Choose a reputable company that has a proven track record.
Why are door hangers and flyers the most cost-effective forms of print advertising available today?
If you have ever looked into print media advertising such as billboards, bus or taxi panels, magazines, or newspapers then you will have a better understanding of why these venues are so much more costly than door hangers and flyers.
Cost Effective Business Promotion:
Dollar for dollar, these print venues are the most cost-effective that you can use to promote your company and your products or services.
Can I design my door hangers and flyers? Of course you can. However, we recommend that you rely on our advice and expertise if you are not knowledgeable about the critical aspects of advertising and marketing campaigns.
Bring us your ideas and we will put them on paper for you. Your message will be powerful and you will get the response you are looking for.
Why should I use your company for my advertising? Our company is the industry leader in door-to-door advertising and marketing , we have years of experience in the business. We currently distribute over 15 million calendars, door hangers, flyers, and menus every year as well as other types of print advertising venues. We also distribute publications such as company magazines and newspapers.
Will images and photos enhance the looks of my print advertising? Absolutely. In fact, we recommend that you use your company logo, pictures of your products, or other images to enhance the looks of your advertisements. This helps you build credibility and market awareness while at the same time enhancing your company image.
For more information on our wide range of print advertising services or to answer any of your questions, please call us today at the toll-free phone number we have listed in the upper right corner of this webpage. You can also contact via our e-mail system listed on our Contact Us page listed in the navigation bar above.